We try to offer all the different options to cover any of the needs you may have in your Colombian Coffee purchase.
1)-BULK COFFEE 
You can indicate roast level (light – medium-dark)
You can indicated grind level (fine – medium- coarse)
We ship this option in blank bulk bags.
2)- YOUR OWN PRIVATE LABEL (minimum 25 kgs)
Using our private label coffee bag design, we can package whichever of the coffees that we have.All freshly harvested and roasted! We ship you your freshly roasted coffee direct from Colombia to your country. Your coffee will be the best and freshest coffee because it comes direct from origen instead of a whole trail of coffee sitting in warehouses!
About the labels:
Option 1:
We can send you the bags with no labels. You can prepare them in your country and you stick them.
Option 2:
Don't have a designer?
We can design the labels. You can customise the info as relevant. We email you the design and you print them in your country and stick them.
Option 3:
Don't have good printers?
We can design the labels. You can customise the info as relevant. We can print them. We can ship them to you for you to stick them.
We do not stick labels, only big quantities of a minimum of 1,000 bags.
You may ask for a Private Label service, where we can offer you packaging, package the freshly harvested and roasted coffee of your choice from Colombia and ship it from Colombia to wherever you indicate, with very low minimum orders of 25 kgs (55 lbs).
3)- OUR LUXURY BRAND
You may apply to become distributor of our luxury brand "40 Granos". The most select and exquisite coffee beans from Colombia have been selected for this brand. Our premium luxury Colombian coffee is sold exclusively in high-end coffee shops, restaurants, libraries, and supermarkets, boutique and luxury hotels, duty-free and gourmet stores. Freshly harvested and roasted coffee is shipped by air from origin, for clients who wish to savour a true, 100% from origin fresh quality coffee. 100% pure coffee beans.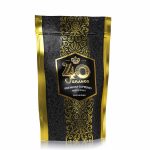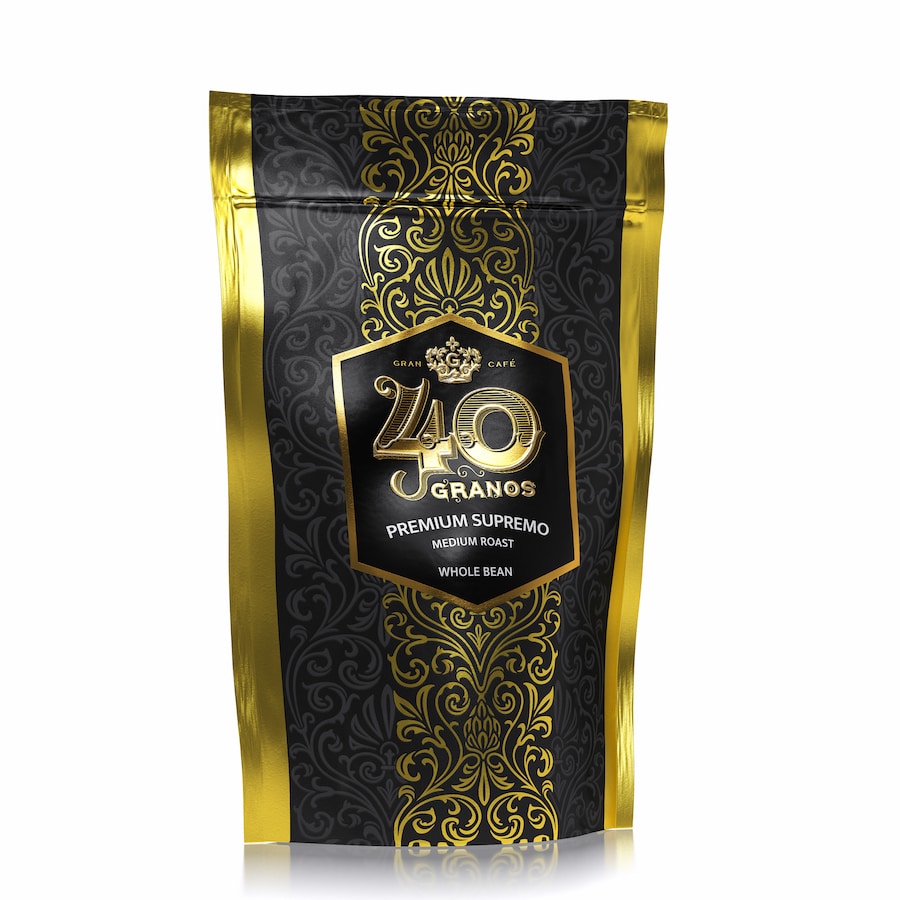 Requirements and Restrictions for Private Labelling
By Colombian Law, all private labels have to have been registered beforehand. This processs takes around 2-3 months and some extra charges exist to register your brand.