A 4-generational Colombian Coffee Company.
We are official, licensed and authorised Colombian producers/exporters/wholesalers as also members of the Colombian "Federación de Cafeteros". This allows us to offer the best-quality 100% Colombian Arabica coffee in the region. Our company offers a wide range of coffees and coffee solutions. If we cannot supply you directly, you will be well-attended by another coffee company of our Association. The prices are standard in our Association and what varies who has availability. Depending on what you are looking for, you will be linked directly to the right seller in our group.
A serious Colombian Coffee Company
Maximum strict control is put into all processes, from planting, collecting, drying, roasting to packaging, labelling and shipping. We are one of the few Colombian coffee companies with our own coffee plantations and land.
About our Coffee Company and Coffee Association
We are 4 generations dedicated to Colombian coffee.
Our coffee is a "Café de Colombia" Coffee. A "Café de Colombia" has to be, according to the Colombian National Coffee Federation, a coffee produced in Colombia in the coffee growing region (Zona Cafetera) and at specific altitudes that can reach 2000 masl.
Our coffee is selectively-picked instead of strip-picked.
We can offer you a full range of Colombian Coffees.
Our coffees have all the international certifications required for export.
The services our 

Colombian

 Coffee 

Company

 and 

Association

 offers: 
We have created a menu of the different most-requested requests we get from around the globe for, not only coffees, but also different services.
Roast Service:
We can roast per your requirements (minimum 25 kgs (55 lbs): dark-medium-light.
Grind Service:
We can grind per your requirements (minimum 25 kgs (55 lbs): coarse-medium-fine.
Private Label Service:
You can choose any of our coffees for your Private Label Bags. We can package in plain black bags or in our Private Label Coffee Bags (see below).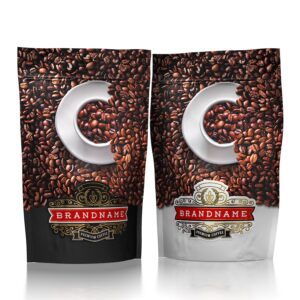 Or you can Partner in your country of our Colombian Coffee Luxury Brand "40 Granos"
Our  award-winning brand, 40 granos, is a luxury Colombian coffee brand specialising in Specialty and Supremo coffee. Launched in 2019, it is quickly starting to become present worldwide in the most exclusive locations, luxury hotels, restaurants and boutiques.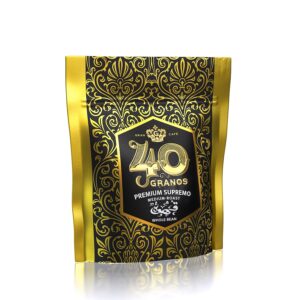 "Until we found your company, it was practically impossible to have efficient communication with a Colombian Coffee Company or wholesaler in Colombia, not to mention the language barrier."
This is the phrase we hear the most from our clients. We understand the importance of languages to be able to communicate efficiently, reason why all our sales team is multilingual: English, French, Spanish, Arabic. You will find us always more than willing to be as helpful as we can, therefore please do not doubt to contact us with any questions.
We are a new and modern concept of "Coffee Company & Coffee Association". Some years ago many of us coffee companies and farmers decided to work together to offer our products and services through our shared website "Premium Colombian Coffee"  and "Café Colombiano Premium" which have Nº.1 Google presence worldwide. Working hand in hand, we can go further and hence we can offer bulk coffee solutions, but, most interestingly, we are the only  coffee company in Colombia to offer a wide range of solutions for small and medium-size buyers than none of the others can.
We are a Colombian Coffee company where you can buy roasted Colombian Coffee.
Have special requirements? You can decide the roasting level of your Colombian coffee by just sending us a sample. Our lab analyzes and duplicates it. (minimum quantities apply).
If you are a coffee company and want to market your own brand, we are perfect for you!
You can use our coffee brand, our coffee logo and our coffee bag design.
Or you can send us your coffee packaging and we fill them with the coffee and send to you.
Interested in becoming Partner in your country of a Luxury Brand of Colombian Coffee with an international award-winning packaging? Let us know to send you details.
We would love to be given the opportunity to work with you.
We would love to be given the chance to work with you.